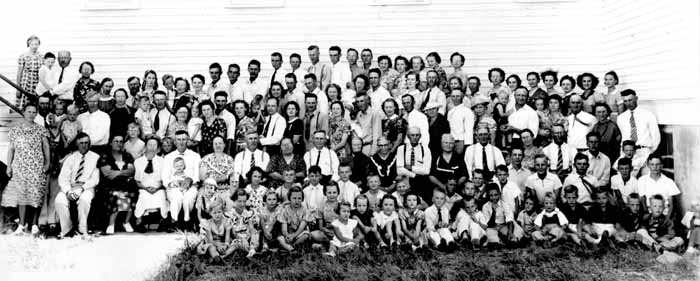 Anna Schrag Goering Family Reunion, August 24, 1938
In 1938, the family of Meta's grandmother, Anna, numbered 174 persons. All but 16 were present at this reunion.
Anna is in the center of the seated row.
Bill and Meta (holding Jimmy) are right of center in the middle standing row.
So Much to be Thankful For
Table of Contents
Chapter 2, Part 1: Meta Goering and her Family